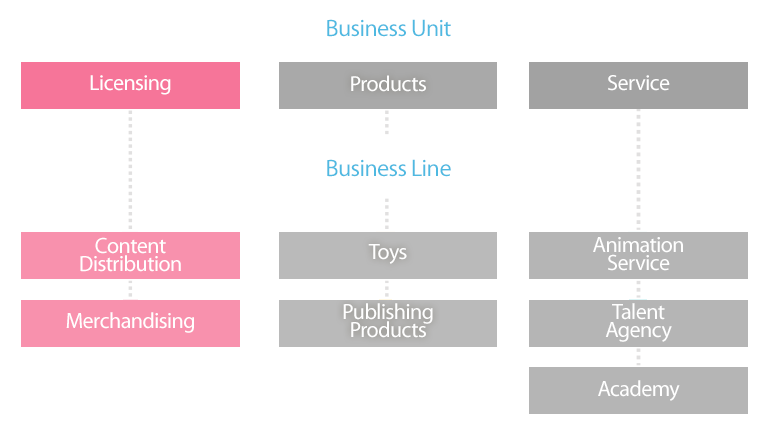 Licensing
The Licensing Business Unit manages the creation and development of content with the production of series, TV formats and feature films and their marketing on TV and cinema distribution channels, as well as their merchandising with the granting of licenses for the use of rights and for the realization of live events.
The Licensing Business Unit is divided into 2 business lines:
---
Content Distribution
Rainbow Group boasts an extensive network of national and international partners through which it distributes its content, including:
TV series and feature films based on content created by the Group, whose broadcasting rights are licensed to television networks and companies that manage on demand video channels, making content available on more than 50 different platforms worldwide. The Group can count on solid collaborations over the years, with more than 150 broadcasters worldwide;
TV formats designed and produced through the subsidiary Colorado Film Production, sold in Italy on the main free TV channels;
films for which the Group has, for animated productions, both a CGI production studio based in Rome and partnerships with film distributors all over the world, benefiting from the subsidiary Colorado Film Production for live action productions;
Live Shows, events organized in the main Italian theaters.
---
Merchandising
The merchandising operations include granting and/or transfer of rights to third parties, to use images of the characters created and developed by Rainbow Group. The popularity of the Group's content-related intellectual property ensures Rainbow over 500 active contracts globally, with licensees developing a wide range of products in multiple categories of goods.