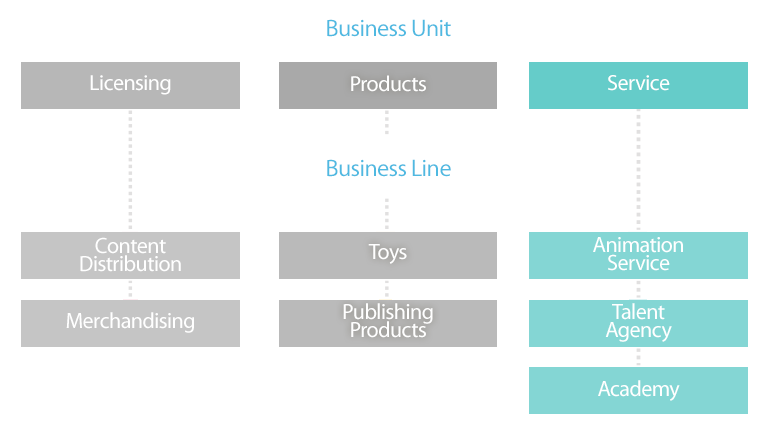 Service
The Service Business Unit is divided into three different business lines.
The business lines are:
---
Animation Service
The operations of the animation service business line of Rainbow Group are mainly part of the operations managed by the subsidiary Bardel in the Canadian studios, where animated products for third parties are carried out. These operations include all the typical stages of animation: pre-production, production and post-production.
Main customers include Cartoon Network-Adult Swim, Disney, Dreamworks, Nickelodeon and Warner Brothers.
---
Talent Agency
Moviement agency was born in 1996 from the experience gained thanks to the film production of Colorado Film. Moviement specializes in the artistic management and management of talents in the fields of cinema, television, theatre and advertising. The agency, with offices in Rome and Milan, represents about a hundred different artists such as actors, comedians, directors, authors, composers.
---
Academy
Rainbow Academy, founded in Rome in 2011, is a 3D animation and special effects academy and the only one in Italy to be integrated within a productive context, that of Rainbow CGI, company of the Group that manages the 3D production operations.
Rainbow Academy combines education and practical production, and counts on a teaching staff made up of professionals that are currently employed in the Rainbow group. The courses offered aim at training professionals by giving them both technical and artistic support, in order to improve their creative and professional skills. The current educational program includes 4 masters, 3 on-line courses, numerous workshops and master classes as well as single courses and new, latest technology courses at design stage.