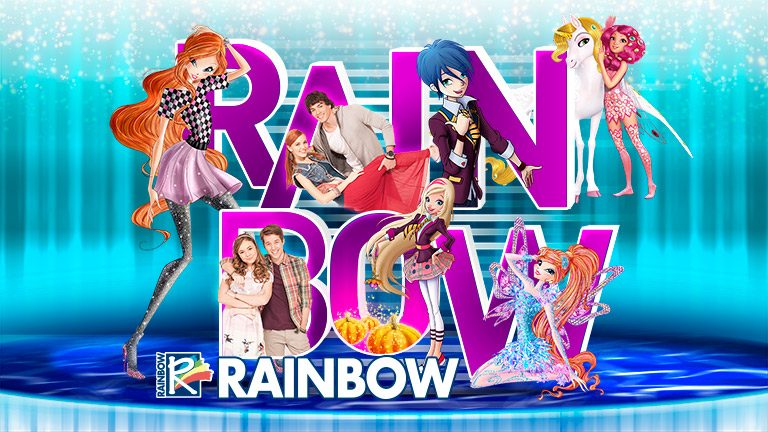 The Rainbow Group was founded in 1995 by Iginio Straffi, still President and Chief Executive Officer.
The Group operates in the children and teenager entertainment industry, ranking among the main international companies for TV and cinema productions, as well as for the creation, development and licensing of content in Europe. The Rainbow Group business model is characterized by a high level of vertical integration that provides for the direct management of the whole process of creation of content to the control of its placing on the market.
In over 20 years of history, the Group has created and developed a variety of properties and can count on a product portfolio aired in over 100 countries through different broadcasting platforms, and marketed through leading companies in various branches on a global scale.
Rainbow Group focuses on the creation and development of content, both animated and live action, and on the realization of related TV and cinema products, on their marketing also through licensing, and on the production of animated content for third parties.