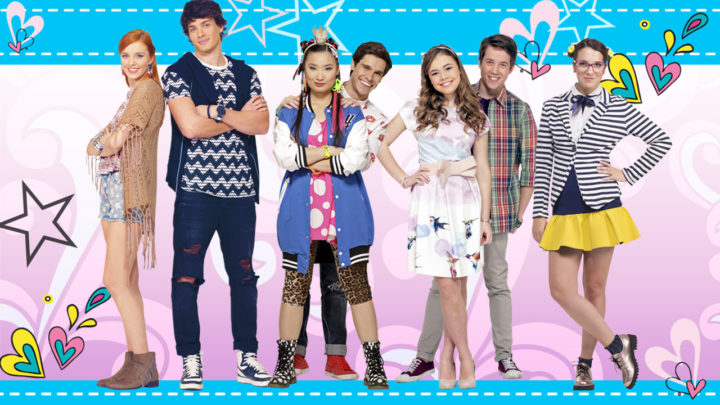 Rainbow has announced that series 3 of live-action hit Maggie & Bianca Fashion Friends started shooting in March – on location in Milan and at Rome's iconic Cinecittà studios.
The series is Rainbow's first full live-action production and tells the story of Maggie – an ordinary American girl with a dream of becoming the world's greatest fashion designer, and Bianca – a self-proclaimed Italian 'princess'.
The show is huge in Italy, where it has screened on Rai Gulp since the end of August 2016, always in a prime-time slot – making Rai Gulp the leading channel in its timeslot time and time again. As free tv partner we have already on board Gulli in France, Karousel in Russia, TV Cultura in Brazil and Disney Channel GSA.
Netflix is the worldwide VOD partner and is ready to launch across the US, Canada, the UK Australia/NZ and Italy on March 31st 2017, followed by Brazil on May 1st, France on June 1st, and and the rest of the world starting from September.
In another major announcement, Rainbow has revealed that a worldwide deal has been signed with Sony Music Entertainment Italy S.p.a for the show's first ever album, which will be a collection of the best songs from series one and two! Also the Moodboards – the band from hit show Maggie and Bianca Fashion Friends – is set to play a live concert on May 20th, 2017 at Rome's Auditorium Conciliazione!