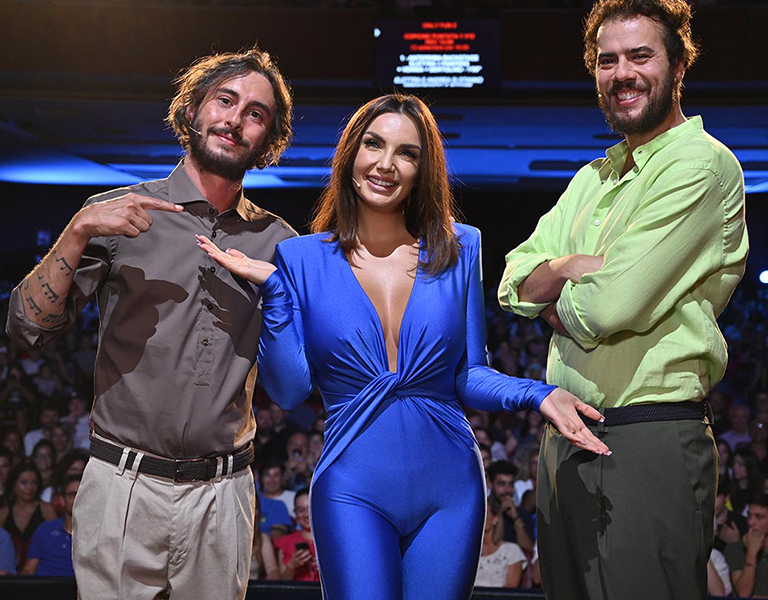 Only Fun
Now in its third edition, the programme hosted by Elettra Lamborghini and the PanPers, alias Andrea Pisani and Luca Peracino, will soon be back airing on Nove.
Thanks to the humour and wit of a cast of satire professionals, the show has conquered and entertained audiences both in the theatre and at home, reaching a record of more than 650,000 viewers with a 3.8% share in last season's final episode, becoming a regular date with good humour lovers.
On the stage of the historic Teatro Galleria in Legnano, stand-ups, monologues, and hilarious characters take turns to give life to eight fast-paced and cheerful episodes.