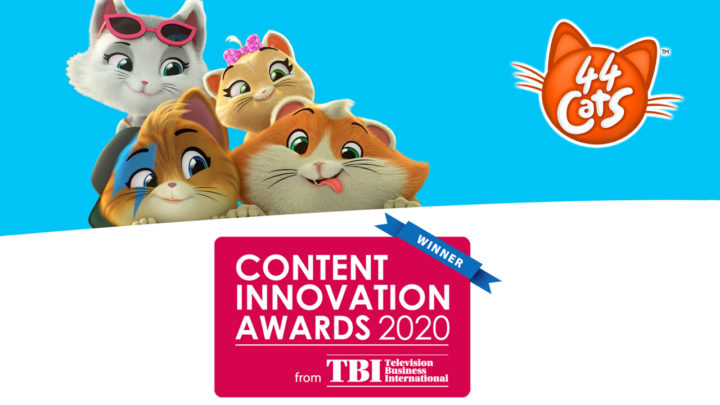 44 Cats was awarded as Best Animated Kids Programme at the sixth edition of the Content Innovation Awards 2020.
The initiative, promoted by the British magazine TBI – Television Business International and Digital TV Europe – celebrates innovation in content, distribution, and the achievements of companies and people that are helping the global television industry evolve.
"I'd like to thank TBI for this prestigious award, which adds to many other recognitions we have been honoured to win for our delightful animated series 44 Cats. This broadcast content win re-affirms the value of 44 Cats on the global production scene and Rainbow team's capacity to understand what children enjoy watching. Successes such as this award have two wonderful impacts: they reward the efforts of all those who have worked hard and with so much passion to produce and distribute 44 Cats; but above all, they encourage me my team at Rainbow to believe in the new productions we are working on with as much passion and commitment. They will be tomorrow's successes", comments Rainbow's CEO Iginio Straffi.