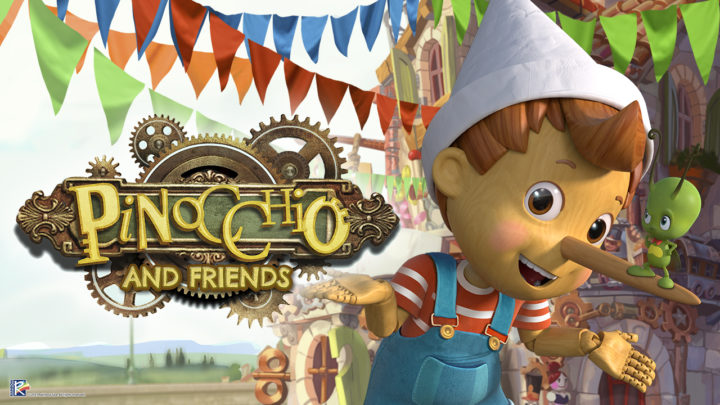 The latest project presented by Rainbow is a fresh adaptation of Carlo Collodi's masterpiece The Adventures of Pinocchio, turned into a contemporary 26 x 12' bridge target show. Rainbow offered a sneak peek of the show at the 50th Giffoni Film Festival Winter edition – during the closing of Rainbow's 25th anniversary celebrations – with great audience and press acclaim and is previewing the pilot, attracting big interest from major broadcasters and pubcasters.
Straffi's original Pinocchio stages a story that many studios have tried to adapt with a modern twist, bringing the classic into today's world, filling it with adventure, comedy, and educational elements while bringing out the essence of what makes Pinocchio so inspirational.
 "Pinocchio is the best-loved Italian character ever created in our fairy tale literature, and Rainbow Group's roots are Italian. Throughout my career, I have been waiting for the right time to bring this concept to light with the attention to detail and quality it deserves. Now that I have my chance, I won't hesitate to reveal a Pinocchio who speaks to children in a light-hearted, educational show that empowers their dreams. Families will love this compelling series and kids will find their new TV hero in Pinocchio." – Iginio Straffi.