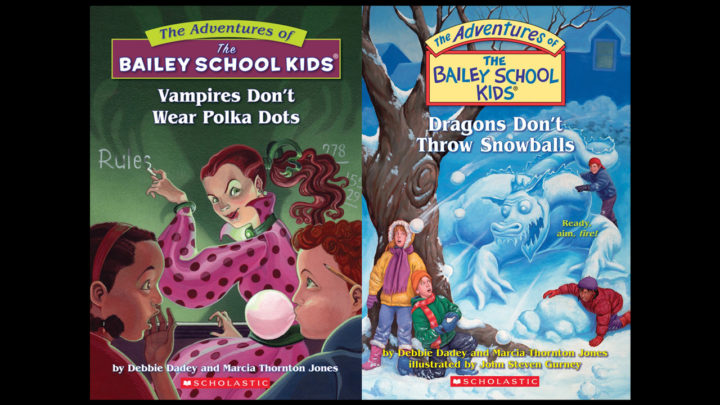 Rainbow and Bardel have acquired the rights to best-selling Scholastic book series The Bailey School Kids by Debbie Dadey and Marcia Thornton Jones, to produce the live-action series with Bardel's CEO Rick Mischel, Kimberly Guidone, and authors Marcia Jones and Debbie Dadey serving as Executive Producers. Stephen Moore of Paul Kohner Agency negotiated the deal on behalf of Marie Lamba and the Jennifer DeChiara Literary Agency.
The project was brought to Bardel by Writer/Producer Arne Olsen.
"We are always looking for inspiring stories, and as soon as we came across The Bailey School Kids we realized this is a compelling concept that can't wait to be filmed", commented Iginio Straffi.
"We're thrilled about the opportunity to expand The Bailey School Kids's universe into a live-action series for future generations," said Rick Mischel. "With themes of friendship, fantasy, humor, and a few scares in the face of navigating pre-teen years, it's no surprise that Debbie and Marcia's books are among Scholastic's best-selling series of all time. We look forward to kids watching these stories."
The book series reaches back 25 years and over 30 million copies sold with 51 titles. "Despite all the inquiries I received for this incredibly valuable IP, there was no question that Bardel, Rainbow and Rick were the perfect fit. I was confident they could build what is sure to be an exciting global franchise. We're so pleased to have a screenwriter like Arne Olsen on board to bring these beloved children's stories to life" Executive Producer Guidone commented.