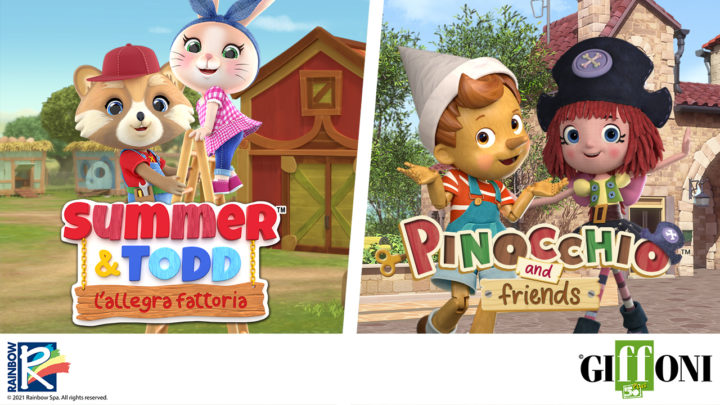 Big acclaim for Rainbow's events hosted at Giffoni Film Festival 2021. The 51st edition saw the thrilling premiere of two brand new animated IPs signed by director and producer Iginio Straffi.
The Elements +6 jury had the opportunity to see the first two episodes and more exclusive content of PINOCCHIO AND FRIENDS, the action-comedy adaptation of Collodi's classic starring the most famous puppet of all time in a contemporary and hilarious take. The Elements +3 jury had the opportunity to see 3 episodes and special content of the irresistible SUMMER & TODD HAPPY FARMERS, brand new preschool airing from September introducing children to the world of farming and bringing them closer to environmental sustainability through funny and educational stories.
The splendid Giffoni Cittadella has turned into a fantasy arena for the occasion, with the audience meeting the mascots of the new characters on the Blue Carpet, flanked by the Rainbow Dance Crew dancers, going wild with them in a unique event for this year's edition.
Click here to watch the video!