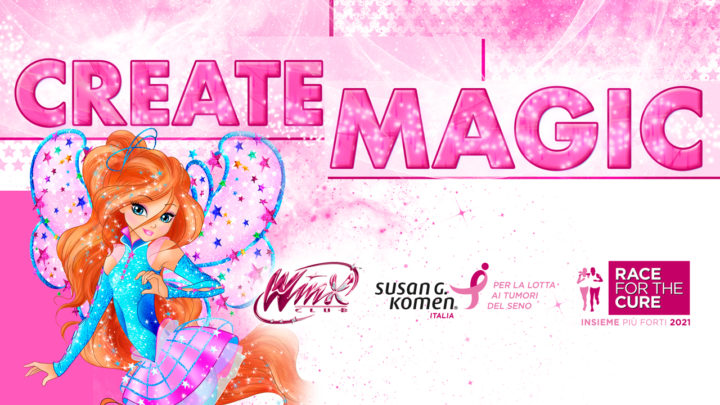 Komen Italia, the Italian organization leading the fight against breast cancer and Winx Club launch together a new campaign to raise awareness on disease prevention.
The Winx have always been carriers of positive values and messages, and they will be Komen Special Ambassadors for 2021. The idea of targeting children stems precisely from the desire to get the fundamental message of prevention across from the very youngest, to reach the hearts of their parents in an even more exciting and effective way.
The campaign launches on Italian Mother's Day.
Each fairy – Bloom, Stella, Flora, Aisha, Musa and Tecna – will show different kinds of magic to girls.
Girls will find special content both on the official website of Winx Club and on Komen Italia social media. By passing these tips on to their mothers and turning them into daily habits, they will make the magic happen!
The Winx will also promote registrations to the 2021 edition of Race For The Cure through their own channels, inviting families to join in the biggest iconic event for the fight against breast cancer in Italy and in the world.