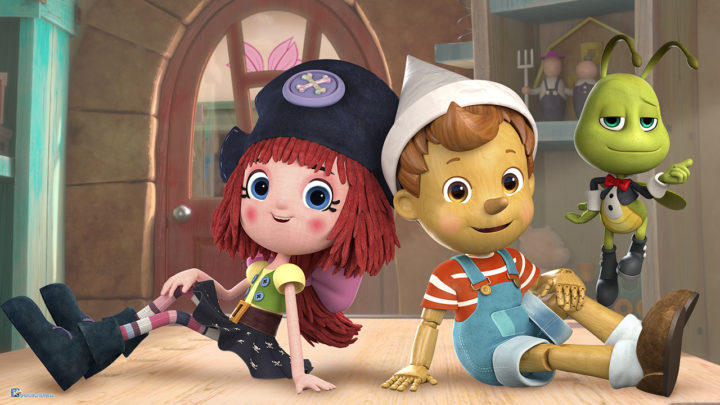 The TV hit by Iginio Straffi is in productionfor a second season of new adventures.
Pinocchio and Friends is getting set for a big return with 26 new episodes for the Italian and global audiences.
The first batch of new episodes is scheduled to premiere by autumn in Italy on Rai Yoyo followed by CBeebies in the UK's and then the rest of the world.
In the second chapter of the exhilarating series, the protagonists will engage the audience into a number of unexpected and unpredictable pirate adventures, including twists and heroic feats. And among his most heroic feats, Pinocchio will face the ultimate challenge – attending a real school! New characters and environments, but also new stories exploring the many sides of the human soul, always making the audience smile.
Once again Rainbow is at work to bring to the small screen a Made in Italy flagship production that promotes a return to imagination and great values: friendship, sharing, conscious growth packed in a mix of gags, discoveries and magic that will involve, educate, and entertain tomorrow's adults.